Things Happen
Every now and then, a festival, planned to perfection still manages to fail. What can eventprofs learn from four recent festivals canceled on the day?
Thousands of people gathered in one place to enjoy a live event experience; what could go wrong? As any event planner will tell you, anything can go wrong on the day and some things probably will. In some cases, things can go so wrong that you have to cancel. Here we look at four recent festivals worldwide that have had to be canceled on the day and what event planners can learn from the unfortunate experiences of others.
We're not into pointing fingers here and we know that an overwhelming majority of event planners work hard to ensure that firstly, things don't go wrong, and secondly, that in case they do, they have a plan to deal with it. Let's not pretend it's easy. There are millions of factors to consider when planning festivals and occasionally, accidents and bad things happen that are beyond your control as an event manager.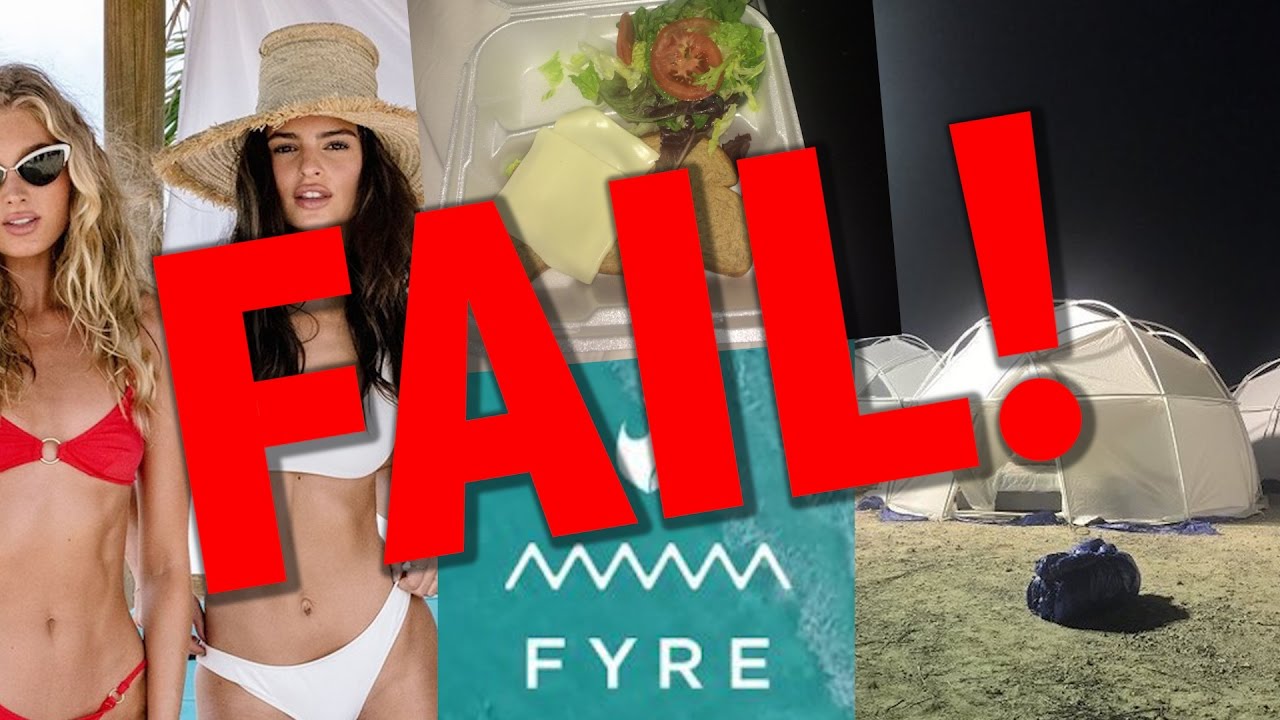 Worldwide Festivals Cancelled On The Day
1. Tomorrowland UNITE, Barcelona, Spain, 28-30, July 2017
What Happened?
Tomorrowland's UNITE event in Barcelona had to be canceled mid-show when a "technical malfunction" caused the stage to catch fire at around 9:50 PM on the second day (29th). 22,000 fans were evacuated safely from the site and aside from a few spectators being treated for anxiety attacks, nobody was seriously harmed in the incident. Unverified sources believe that the blaze was triggered by the pyrotechnics display.
What Did The Festival Get Right?
Although you might argue that there was no choice, the event organizers acted quickly in canceling the concert. Following cancellation, event staff reacted quickly and calmly to usher people away from danger. Through a combination of contingency planning and clear communication to event staff and attendees, everyone was removed from the venue without harm. First responders were also on site ensuring the safety of those exiting the arena. Tomorrowland will also be refunding attendees for their tickets and any remaining cash on their [cashless payment] bracelets. Information for attendees is available on the UNITE Spain website.
What Could Have Been Done Better?
At this stage, it's too early to say anything about the cause of the incident itself or what could have been done to prevent it. Based on what we currently know, there isn't much that went wrong besides the fire itself. There is, however, one minor niggle. The information page on the website could do with an apology. Thanking attendees is a good start but they've been through a lot. A little compassion goes a long way.
2. Y Not Festival, Derbyshire, UK, 27-30, July 2017
What Happened?
If you're hosting an outdoor event in the heart of England, you had better prepare for the weather. You could be lucky and catch a heat wave or you could get torrential rain and wind. Unfortunately for the Y Not Festival, they got the latter. The event was canceled on Sunday but due to conditions in the parking lot (a muddy field) being so poor, many attendees and traders were still left trying to exit the site on Monday.
What Did The Festival Get Right?
The organizers put attendee safety first and canceled the event because conditions were too unsafe to continue. According to the organizers, an extra 30% of the budget was allocated to infrastructure and wet weather preparations also included 80 tonnes of wood chip to stabilize exit roads. To assist festival goers in getting home, those with return train tickets for Monday were allowed to use their tickets on Sunday. The event organizers are meeting with insurers to discuss refunds.
What Could Have Been Done Better?
Although a contingency plan for the weather was clearly present, it looks like the organizers didn't anticipate unusually high winds and rainfall for the time of year. When it comes to British weather, you can never be 100% sure, so it's always wise to consider the worst case scenario. According to social media users attending the event, there was no evidence of the improvements the organizers claimed they had made.
Talking to insurers about refunds is absolutely essential, of course, but that should be done quickly. The attendees already feel let down, leaving them hanging on the subject of refunds will only exacerbate that.
3. Pokémon GO Fest, Chicago, JULY 22, 2017
What Happened?
Poémon GO Fest promised to be an amazing day for some 20,000 die-hard Pokémon GO fans. The festival promised exclusive in-game content and game-based challenges throughout the day but didn't quite manage to meet the brief. The first sign of trouble for event organizers and game creator's, Niantic, was in the ticket sales. The RFID wristband tickets sold out within 30 minutes of going on sale but many appeared shortly afterward on eBay, selling for several hundred dollars a pop.
On the day of the event, attendees were initially met with far too few turnstiles meaning many people didn't get in until the afternoon.
It didn't end there. No sooner had people started arriving at the event and the mobile network became swamped. The result being that very few attendees could play the very game that they were there to celebrate. Regardless, the event continued through the morning with all challenges being completed (not sure how this was possible). Eventually, Niantic gave in and extended the range of the free content to the whole city and offered attendees refunds for their tickets. The attendees then took to the city and created the event for themselves.
Following the event, many attendees were disgruntled, with one man even going so far as proposing a class action lawsuit.
What Did The Festival Get Right?
Although it took Niantic a while to realize the event was failing, they eventually made sure everyone got access to the promised free content, even if they did have to leave the event to get it. Refunds were also offered straight away.
What Could Have Been Done Better?
The biggest issue for Pokémon GO Fest was the lack of network infrastructure. Relying solely on existing public cellular networks for an event with thousands of attendees simply will not work. Especially not if the focus of the event is mobile gaming. With many events relying on apps and websites to communicate with attendees, it's essential that events take into account the number of attendees and provision for this accordingly with WiFi or small cells (mobile cellular masts for small areas).
Some attendees complained of being in queue lines for several hours. This is believed to be down to a simple lack of turnstiles causing a bottleneck into the event.
4. Fyre Festival, The Bahamas, 28-30, April 2017
What Happened?
Promising the ultimate VIP festival experience on a desert island, Fyre should have been an amazing experience for attendees. However, instead of the beach paradise that was advertised and propagated all over social media, attendees found a few tents in a dirty gravel pit. With that, the gourmet food was nothing but stale bread, plastic cheese, and salad, and the toilet facilities were basic at best. Sponsors pulled out, bands pulled out and attendees wanted to go home. Which they were told they could, on the day they arrived. Many attendees suffered from delayed flights and some were left stuck in a terminal with no food or drink. What follows and continues to this very day is a legal nightmare for everyone involved. So much so, the organizer's attorney quit… Organizer Billy McFarland will now be representing himself in court. Good luck.
What Did The Festival Get Right?
This is a hard one to find the positives in but we'll try. Fyre's marketing on Instagram was incredibly successful, using high-profile celebrities and influencers to advertise the experience. Unfortunately, very few of the celebrities declared that they were being paid. The idea of a beach paradise festival was, in itself, a great idea and had they pulled it off, it would have been a very different story. Despite all of the problems and the overarching organization, there were several experienced event staff on-site to help attendees get through the experience.
What Could Have Been Done Better?
Where do we start? Perhaps the first thing the organizers of Fyre should have done is hired an event planner to take control of the festival instead of trying to run it themselves. Doing these things right takes expertise and years of experience. Simply put, almost everything could have been done better.
The Importance of Contingency Planning
Naturally, when you plan a festival, you do everything you can to ensure that nothing goes wrong. Naturally, the most important aspect of this is the health, safety, and security of everyone in attendance. However, things can and do go wrong. For that reason, it's important to have contingency plans in place. Think of the worst case scenarios and have a plan in place that can be executed quickly, efficiently and with absolute regard for the safety of all concerned. Although rare, there are many threats facing events, not least the threat of terror. Bad weather, tech failures, data breaches, venue security breaches, fire, flood, natural disasters… the list goes on. It will probably never happen but be sure to have a plan for when it does.
Should the worst happen, and you need to cancel your event. Ensure that you have a plan in place for doing just that. A few simple steps could save your event and attendees from the chaos of a disorganized mass exodus. These days it's also critical to have a social media crisis plan in place. Your attendees will take to social media to ask for help, complain about the event and on top of that, some people will just want to be trolls. A canceled event need not be a social media drama.
Sunk Cost Fallacy
When you've put a lot of time, effort, and hard work into putting together a festival, the thought of canceling is spirit crushing. Sometimes you can pull it back and save the event (remember what we said about contingency?) but other time, you have to cut your losses. The reality is that the sooner you do this, the better. If you make the decision early, you will have more time to internally plan how to execute an evacuation.
As soon as you have a plan (if you have one in the bank, that should be very soon), make the announcement. The earlier you make the announcement, the more time everyone has to come to terms with that and exit the event. With that, you have more time to get in touch with insurance companies and organize refunds.
In Conclusion
It's not often we hear of festivals that completely fail but when we do, it's a great opportunity to learn what not to do. Not only that but even in the case of these canceled events, there are positives to draw upon and things that could have made matters worse had the event planners not had contingency plans in place. Putting the attendee first in these situations is absolutely essential. It pays to remember that attendees invest a lot of time and money in festivals.
Let's Work Together
LET US HELP YOU WITH YOUR PROJECT